Spain "Is beginning to recover from crisis" : Iberdrola CEO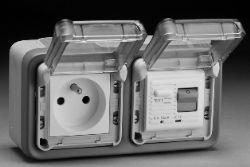 Speaking at today's AGM, Iberdrola's chairman, Ignacio Galan, told shareholders that Spain is beginning to recover from economic crisis.
Galan praised the efforts of the Spanish government last year, and said how this year will be one of transition for the Spanish economy, with positive growth rates during Q4.
He also said that despite a difficult economic environment, the company again generated solid results in 2012, driven by 35% net earnings growth in its international operations.
Iberdrola was also one of the few European utilities to have maintained profit and dividends to shareholders since the economic crisis began in 2008, he said.
"The reforms carried out and others to be introduced in the near future will boost sustainable growth in the long term and we expect them to have a positive impact on jobs from the second half of 2014 and increasing in the following years," he said.
Just yesterday Tumbit reported how a reduction in wholesale energy costs would result in a Reduction in Spanish Electricity Bills .