Youtube pulls Spain Bullfighting clips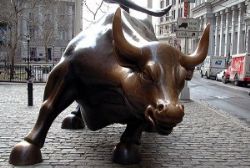 YouTube has banned a number of Video clips from its website which feature bull fights, amongst other associated "Sports".
One particular user from Spain - pablolr89 - who featured a number of bloodthirsty clips of bullfights on his channel has had his videos removed and access blocked by administrators.
A Spokesman from Youtube in the USA told El Mundo Newspaper that whilst clips of the Bullfight in general were still welcome, anything focussing specifically on the death of the animal, and anything appearing to glorify animal cruelty would be removed. This also extends to any footage showing injury to the Matador.
The spokesman reminded users that Youtube retains the right to remove and delete clips which infringe their terms and conditions immediately and without notice.
A website called change.org has already gathered more than 2'000 signatures on a petition which calls for the clips to be reinstated, arguing that Youtube is employing double standards on this issue, when they allow other violent or sexually explicit clips to remain.
>> An average of 13'000 Bulls are killed each year alone in Spain for Sport <<.