Spanish Citizenship Application : Complications for Expats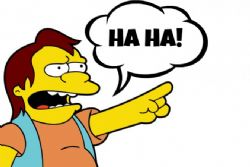 On Thursday of last week it was reported how the Partido Popular Government of Spain had been seeking legal advice with regards to the possibility of introducing compulsory language tests for those wishing to apply for Spanish Citizenship.
However, over the course of the weekend further information has come to light which suggests that the compulsory tests proposed may go much further than initially thought.
Aside from ensuring that each applicant is able to speak, read and write to an approved standard of Spanish, there is also rumoured to be a number of "Social" elements to the application process. These include each applicant being required to provide medical evidence that they were capable of taking a siesta most afternoons in the summer months, and dining no earlier than Nine O'clock most evenings.
Furthermore, a number of the Autonomous Communities have been given special dispensation to add certain conditions to the application criteria : For example, the Region of Valencia is believed to require that all applicants are able to correctly pronounce the word "Paella". Things become slightly more confusing for applicants in Catalonia, as the regional authorities may ask them to demonstrate their belief that, once awarded Spanish Citizenship, they are first and foremost Catalan anyway.
Chairman of the UK's Foreign Office Overseas Lifeline, P.I.Staker, told Tumbit "It would be foolish and ill-advised for the Spanish Government to allow these proposals to be passed into law".