Spain inflation eases on retail sales, energy costs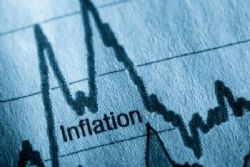 Spanish prices rose in April at their lowest rate since March 2010, hit by lower power costs and sliding consumer spending, with retail sales falling for almost 3 straight years in an economy deep in recession.
National consumer prices rose by 1.4% year-on-year in April, preliminary data from the National Statistics Institute (INE) showed on Monday, compared with 2.4% a month earlier.
Electricity prices dropped sharply in April after the government approved a 6.6% cut in rates for Q2, bringing consumer prices in line with the wholesale power market.
"This shows that the Spanish economy in the first quarter has seen an big drop in domestic demand, and that has come in a context of a moderation of energy prices," said Jose Luis Martinez, strategist at Citi in Madrid.
On Friday, Spain's government revised its forecasts for economic output to a fall of 1.3% this year and only moderate growth of half a percent next year as Spanish consumers and businesses rein in spending.
Spanish retail sales fell by 8.9% year-on-year on a calendar-adjusted basis in March, the thirty-third straight month of declining activity, official data showed on Monday.
INE data also showed Spain's EU-harmonised consumer price index rose by 1.5% in April on an annual basis, down from 2.6% in March and below Reuters forecasts for a 2.1% rise.
Spain reports final April inflation data May 14.