Sabadell follows Lloyds deal with insurer stake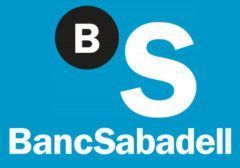 Sabadell said on Friday it was taking full control of life insurer Mediterraneo Vida by buying a stake from Dutch firm Aegon, as banking reforms put an end to once-popular insurance joint ventures in Spain.
Spain's 5th biggest bank, Sabadell paid Aegon just under €450 million for the 49.9% stake it did not yet own in Mediterraneo Vida.
The deal is the latest acquisition for Barcelona-based Sabadell, which has bought a series of banks, including ones rescued in the wake of a property crash, in a mass consolidation of the industry in Spain over the past 2 years.
It agreed this week to take over British bank Lloyds' retail and private banking businesses in Spain via a share swap deal.
Spain's consolidation, aimed at unifying a once-fragmented market made up of dozens of savings banks, has also produced headaches and complicated a series of join ventures with insurance companies, by compromising exclusivity deals.
Sabadell, which already operates an insurance partnership with Swiss firm Zurich, ended up with conflicting interests when it bought state-rescued savings bank CAM in 2011.
CAM had an agreement to exclusively distribute Aegon products through a joint venture. Sabadell faced a €600-million penalty from Aegon after the acquisition, a bank spokesman said, but instead negotiated a deal to buy out the rest of its joint venture.
That could give Sabadell the option to sell out some insurance units at a later stage or instead bolster its own business.
First it must to sort out similar deals with other insurance providers that worked with banks it bought, such as Banco Gallego.
Other Spanish banks have faced similar challenges, including Bankia, the biggest bank in state hands in Spain, which last year paid €608 million to take control of a joint venture it had with British insurer Aviva Plc.
BBVA, which bought Catalan lender Unnim, struck a similar deal with Aegon earlier this year.
Aegon said on Friday it would continue to operate in Spain through other subsidiaries.
One of Spain's healthier banks, Sabadell has not needed government funds to clean up its books.
It is now trying to bolster its banking market share to about 10% from 7%, a senior source at the bank said.