Corvera and Castellon Airports, Paramount slammed in International press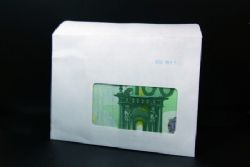 The front cover of Yesterday's New York Times was included a detailed article on corruption in Spain, which reported how Spanish judges are currently investigating "About 1,000 politicians, from mayors of small towns to former ministers of the previous government."
The report also mentions the failure of Castellon Airport, under the Presidency of Carlos Fabra, to attract a single flight despite having cost the taxpayer millions of Euros. The newspaper specifically referred to the airport's €400'000 bronze statue of Fabra as being symbolic of the waste, incompetence and corruption evident not just in Castellon - but the whole of Spain.
The Newspaper says that Spain "is by no means the most corrupt country in Europe", but estimates that also notes that further revelations of corruption are yet to come.
It will come as little surprise to many that The New York Times specifically highlighted the potential for further corruption including many local authorities, who can award contracts for major projects such as Corvera Airport and the Paramount Theme Parks, without having to take a great deal of public consultation.
Recommended Reading
• Alicante Airport : Two Fingers up to Corvera ?
• Regional Politician questions Corvera and Paramount
• Castellon Airport Opening Delayed – Again !
• Spain "is not corrupt" : Rajoy
• Spain : 6 Months of Lies and Bullshit