Vodafone beats Spain rivals with 4G launch this week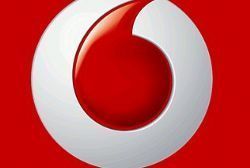 Vodafone's Spanish unit will become the first network in the country to launch superfast 4G mobile internet services, the company said on Monday, beating rivals Yoigo and Orange.
Vodafone will launch the service in Spain's 7 biggest cities on Wednesday for up to €10 more than current rates, Vodafone Spain Chief Executive Antonio Coimbra told a news conference in Madrid.
In Spain, where 27% of the workforce is unemployed, having 4G could give operators a competitive boost, particularly if superfast internet is available at low prices.
4G services, already available in several European countries, make it easier to make video calls and watch television on smartphones.
Vodafone has been hit by an exodus of clients to cheaper providers.
Its market share fell to 25.7% in March from 28.6% a year earlier. According to data from Spain's telecoms watchdog the CMT, it lost 297,870 mobile accounts in March.
TeliaSonera's Yoigo said at the beginning of the month that it would launch 4G services in July, with no additional cost for current 3G subscribers. Orange piped Yoigo to the post with an announcement that it would offer it 10 days earlier than Yoigo, with no pricing details.
A source at No.1 player Telefonica said on Wednesday the company would "do something before the summer, either alone or with another operator", without giving further detail.
Spanish newspaper Expansion said on Monday Telefonica was negotiating an agreement with Yoigo to use its 4G network because it does not have 1,800 Mhz frequencies available like its rivals do. A Telefonica spokesman declined comment on the report.