Spain Most 'Gay Friendly' Country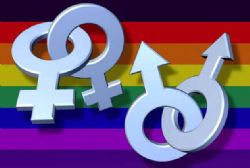 A survey of the opinions on Homosexuality by PEW Global Attitudes has analysed 39 Countries across the world to find that Europe is the most tolerant of all regions - with Spain being the most accepting of all individual countries.
The report found that 88% of all Spaniards were generally accepting of Homosexuality, compared to 87% in Germany, 80% in the Czech republic and 76% in the UK.
Same sex marriage is already legal in 9 European Countries, with Spain legalising the move as long ago as June of 2005.
By comparison Africa lagged way behind with just 1% of Nigerians being accepting of homosexuality, along with 3% of those from Ghana and Senegal and 4% of Ugandans.
The PEW survey, which was last undertaken in 2007, has seen Spain's 'acceptance' increase from 82% to 88% during this period, whilst the UK has increased from 71% to 76%. The 'most changed' Nation was observed to be South Korea, jumping from 18% to 39%.
In 2007 just 49% of those from the USA were reported as being 'accepting' of Homosexuality, which had jumped to 60% by 2013.
Recommended Reading :
• How to Guides : Same Sex Marriage in Spain
• PEW : The Global Divide on Homosexuality