Spain sees change in Airline activity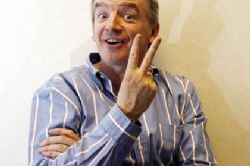 The Spanish Aviation Authority - AENA - has reported how passenger numbers arriving at Spain's airports fell by 5.9% to reach 84.64 Mln during the first half of 2013.
Alicante's El-Altet ( Now re-named Elche-Alicante Airport ) saw the most significant increase with +6.9% during Q1 and Q" of 2013, whist Seville and Madrid saw numbers fall 15.4% and 14.7% respectively.
Suggestion :
After reading the previous news article, Tumbit suspects that AENA and the the Ministry of Tourism should compare press releases in future before issuing statements that clearly contradict each other ?
However, one thing that has been noted is the change in airline activity over the last 12 months.
Whilst Ryanair remains the largest Airline operating in Spain, with 3.3 Million for the Month of June alone, it saw a decrease in passenger numbers of 10.3% when compared to the same period of 2012.
Vueling - the next Airline by passenger numbers with 2.3 Million Passengers for the month - saw an increase of 16.6% for the same period, however in terms of growth, this was superseded by Monarch with 18.6% and Jet2 with 19.7%.
By Comparison, Easyjet saw passenger number plummet 15% in June 2013 when compared to June 2012.