Spain sees fewer Hospitalisation and arrests of Brits last year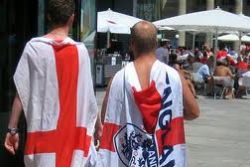 Spain, the country most popular with British tourists and expatriates, saw significant decreases in arrests, detentions and hospitalisation cases – mainly due to local initiatives involving consular staff, police and hospital authorities.
Consular staff dealt with 101 arrests for drug offences in 2012/13 compared with 143 the year before. General arrests reported to Consulates fell from to 1,599 from 1,909 a year earlier, partly due to a new emphasis on directing resources towards the most vulnerable cases.
Hospitalisation cases fell to 899 from 1,105 in the previous year. Consular staff have been working closely with local hospitals to make them more aware of the types of cases where the FCO can add real value. Consulates have also strengthened ties with charities that support British nationals in less critical situations, allowing staff to focus on the most needy.
Reported rape and sexual assault cases increased to 70 last year compared with 40 in 2011/12. Spain, along with Greece and Turkey, were the 3 countries in which the largest numbers of such cases were reported – destinations popular with young Brits for their busy nightlife.
The report reveals that alcohol continues to be a major factor in cases involving young people visiting the Balearics, Turkey and Greek islands.
Source :
FCO : Consulates in Spain assist more than 4,600 britons last year .