Catalan Daisychain for Independence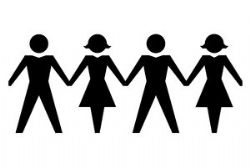 The Catalan National Assembly (ANC) is proposing to hold a human chain stretching almost 400-km across Catalonia as a call for a referendum on the region's independence.
The Group, comprising pro-Catalan town councils, local authorities, associations, and parties - intends to hold the event on the 'National' day of Catalonia, September 11th.
An official demand for a referendum to be held is expected to be called for on September 12th, ANC chairwoman Carma Forcadell told the Catalan radio station RAC1. Forcadell continued how the group's aim is for Spain to agree to a referendum on independence by May 31st 2014.
Recommended Reading
• Catalan Separatists side with Gibraltar against Spain
• Brand Spain Deputy resigns after Catalan Twitter insult