Terror threat to Catalonia over Burqa-Ban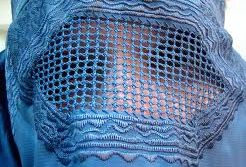 Muslim extremists with links to Al Qaeda have made threats to Catalonia over the so-called "Burqa-Ban".
According to a report by Soeren Kern, Senior Fellow for European Politics at the Madrid-based Grupo de Estudios Estratégicos / Strategic Studies Group, Catalonia has the largest concentration of radical Islamists in Europe, and a radical group calling themselves 'Africamuslima' are seeking to impose Islamic Sharia law across Spain.
The Region of 7.5 Million people has the largest number of Muslims living in Spain, placed at 450'000. Kern goes on to describe many of these Muslims as being "shiftless single males who are unemployed and 'susceptible to jihadist recruitment'".
The report also notes how Spain's National Intelligence Center [CNI] says Catalonia is home to thousands of extremists who are seeking to re-establish Muslim rule of Spain (known as 'Salafism'), and that the group represents the greatest threat to Spain's National Security.
Local media also reports how last month's move by the Catalan Police force to identify and register the practice of Burqa-wearing by Muslim women represents the belief that the tradition promotes the spread of Salfism.
On July 18, the Catalan Parliament approved a draft law to ban both the Burqa and niqab from public places as part of a new law to be discussed early next year, which will also include all forms of 'face coverings' such as crash-helmets.
In February 2013, Spain's National Supreme Court ruled ta similar ban in Lleida, Catalonia, originally made in December 2010, as "unconstitutional".
Catalonia's decision to defy the National ruling only mirrors other recent and similar acts of belligerence, in a thinly veiled attempt to assert their independence from the state.
In response Africamuslima have referred to the move as "the Nazi gestures of the Catalan government" and warns that moves to "scapegoat Muslims for Catalonia's institutional and economic failures" by regulating the burqa "will not remain without a response."
"We note the history of hatred and mistreatment of the Muslim community in Catalonia on the part of the government and its goons [Mossos]," the document states. "We have been following the situation in hopes that things would change. However, the only thing we have observed is an increase in the mistreatment of the Muslim community that is without equal in all of Europe."
The Group goes on to liken the economic woes currently faced by Spain, and the Independence sought by Catalonia, together with their pursuit of minority groups, to Nazi Germany in the 1930s.