UN tells Spain to revoke Franco-era amnesty law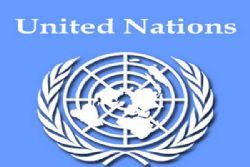 The UN on Monday called upon Spain to overturn a 1977 amnesty law that pardons crimes committed during the 36-year dictatorship of General Francisco Franco.
Hundreds of thousands of people died or disappeared during Spain's civil war and subsequent dictatorship, but the crimes have been shielded under an amnesty law passed 2 years after Franco's death, protecting former members of the regime.
The UN, which sent a working group to Spain to see how the country was investigating Franco-era disappearances, said the government should act quickly.
"It is regrettable the situation of impunity for cases of enforced disappearances that occurred during the civil war and the dictatorship. There is no ongoing effective criminal investigation nor any person convicted," the UN experts said.
"The state must urgently assume political responsibility to clear up these disappearances," Ariel Dulitzky, a member of the U.N. working group, told Reuters in an interview.
He said action was especially urgent given the advanced age of relatives and witnesses of those who disappeared more than 70 years ago.
The U.N. recommendation comes as hundreds of Spaniards seeking justice for crimes committed during the Franco era take their case to an Argentina court because of the 1977 amnesty law.
Rather than forming a truth commission to come to terms with war crimes, Spain's right and left parties agreed to draw a curtain on history after the death of Franco in 1975 in a 'Pact of Forgetting' which was given a legal basis in the amnesty law.
Spain's former PSOE government passed a "historical memory" law in 2007 with measures to recognize and help victims from both sides of the civil war, facilitating a series of excavations of mass graves.
But the politically-charged law met with criticism from some who said it was not effective enough and others who believed it best to forget the country's uncomfortable past.
The U.N. experts welcomed the law as a "timid step" towards victims' reparation but challenged its limited scope and budget. The ruling Partido Popular allotted no funds to the project after coming to power in late 2011 in the midst of a serious economic crisis.