Will OHL's new CEO see through Paramount bullshit ?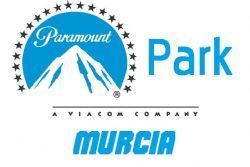 Spanish infrastructure firm OHL said on Tuesday it had appointed Josep Pique, a former government minister and former head of budget airline Vueling, to the newly-created role of chief executive.
Pique served in governments of the Partido Popular between 1996 and 2003 as industry minister, foreign minister and science minister.
He has also been the Spanish government's representative on the board of aerospace firm EADS since February 2012.
OHL was one of the 6 companies to have expressed an interest in tendering for various contracts at the Paramount Pictures theme park, Alhama de Murcia. Jesus Samper - President and CEO of the promoter of the project - Premursa, promised in June that the contracts would "be awarded in September".
Maybe the new CEO will see through the bullshit ?
Recommended Reading
• Paramount Murcia to award construction contracts in September