Murcia will not repay Corvera Airport debt, or compensate AENA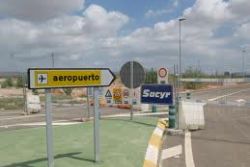 Following a meeting with the National Minister of Development, Murcia's President Valcárcel, has confirmed and agreement has finally been reached between the regional government and AENA to transfer the operation of flights from San Javier to Corvera Airport.
Valcarcel confirmed that the agreement is "final", and that it will ensure the future profitable operation of Corvera Airport.
The Premier went on to explain how the closure will occur gradually, once certain conditions have been met, and how the Ministry of Defence would compensate AENA the sum of €54 Mln for assuming control of San Javier.
President Valcarcel also confirmed that Murcia will not have to pay the €200 Mln debt incurred in building Corvera Airport, "Aeromur were contracted to the debt, and Aeromur will repay that debt", he explained.