AENA announce 6 new flights from Palma de Mallorca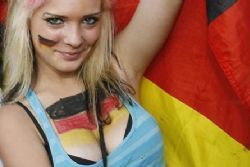 Palma de Mallorca Airport on Friday saw the launch of new routes to 6 German Cities : Cologne; Dusseldorf; Frankfurt; Munich; Stuttgart and Leipzig.
Flights will be operated by Sunexpress every Friday throughout the Winter Season - which commenced on the 27th of October - resulting in an additional 132 return flights and 49'896 seats until the end of March.
Some of the new connections will be triangular flights between the German cities, La Palma and Lanzarote : IE, Flights from Palma will include a stopover in Lanzarote before returning to Germany.
With these new connections, Sunexpress Deutschland, increases the number of routes between Mallorca and Germany to 574 flights scheduled for this Winter season, and brings the total number of seats offered to 112,772. This represents a growth on last Winter of 24.7% and 16.7% respectively.