Spain : When is Debt not Debt ?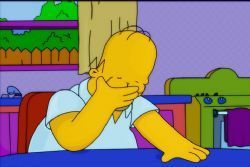 Spanish regions and town halls have no more hidden arrears, according to Spain's Treasury Minister, defending the integrity of the country's financial statements that have drawn scrutiny from the EU.
Crisobal Montoro - who in September told Parliament how Spain should give lessons on Economy to the EU , gave a speech in Madrid today where he confirmed "There are no more bills in the drawers".
Despite this comforting announcement by the Economically gifted Minister, local governments now enter into new contracts, without having the budget, but instead they now advise suppliers at the outset they will be paid when the administration has the funds available.
.... So apparently this does not count as 'Debt', if the supplier has been told in advance that they will not be getting paid ?
At the Government's weekly meeting today a 3rd plan is expected to be approved to make emergency payment to pay suppliers who have not been paid by local and regional governments.
Officials from Eurostat, the EU's statistical agency, turned up the pressure on Spain with an extraordinary visit in September to assess whether regional officials are complying with recommendations to ensure their budget statements are accurate. The mission included meetings with officials from Valencia and Madrid, regions that failed to report all the unpaid bills they had accumulated in 2011.
PM Mariano Rajoy says reining in spending by the semi-autonomous regions has been a pillar in Spain's recovery as the economy expanded for the first time in more than 2 years between July and September. The nation has consistently missed EU budget targets since its deficit surpassed 3% of GDP in 2009.
Recommended Reading
• Spain "Should Give Lessons on Economy to EU" : Montoro
• Montoro denies falling salaries despite INE data