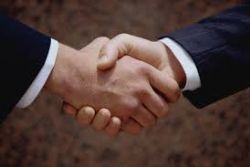 Much has been written on the subject of Spanish Community of Residents (Comunidad de Propietarios), specifically what they entail and their responsibilities.
However, that's the easy bit – and we all know that here in Spain things rarely go as planned.
With this in mind Tumbit asked Campbell D. Ferguson, FRICS, of Survey Spain SL to tell us a little about some of the issues to be aware of, and how to resolve any problems that may occur :
"A recent law/regulation states that when selling a property, the vendor must swear in the title deeds that the community fees are paid up to date or provide a confirmed total of what is owed.
This is an excellent addition as it means that it recorded for all to see, and especially the purchaser who would be taking on the liability, that the seller has not been a good neighbour.
Some urbanisations have been having notable success with chasing outstanding community fees and an example are the administrators of El Paraiso Alto in Estepona who are to be complemented. I extract from a recent letter –
'At the 2012 AGM there were 55 owners with a total debt of €377,380. By 3 October this year that had been reduced to 32 owners and the total debt down to €246,127 (-37%). The reduction was achieved by pursuing debtors on a regular basis. As well as any embargoes on houses they were also successful in freezing bank accounts and putting embargoes on high-value cars, all of which can then be sold if the debt is not paid. By continuing this work we will continue to drive down the debtors list and remove the unfair burden that these owners place on the remainder of our community.'
So, if your administrator is not taking similar action, they and your President are being negligent. There's no use in them saying the community can't afford it, it can't afford not to. It's an allocation decision and the costs will get added to the debt so will get repaid eventually. Recent laws have made it much easier and I provide a quote from a recent article.
'The proceedings (called procedimiento monitorio) now take around three months only, commencing with a demand (demanda) in court signed by the president and administrator of a community. After a case has been admitted, the judge asks the debtor to deposit the amount owed within 20 days and an announcement is placed in the province's 'official bulletin' ( Boletín Oficial de la Provincia/BOP). If he doesn't pay, an embargo is placed on the property and if the debt is still unpaid or additional debts are accrued, the property can be forcibly sold at a public auction at the request of the community representatives'.
Bank accounts can also be frozen, but often don't have anything in them. Occasionally, defaulting owners rent out their property with cash payment. In that case they can be denounced to the tax authorities. Perhaps notice of intention to do that could bring a speedy payment of the outstanding community fees?!!
Removal of community services used to be prohibited, but I've heard of other communities that have passed resolutions, apparently permitted by a new law of 20th November 2012, whereby they are permitted to prohibit access to pools and other community facilities. Where the community supplies the water, then it might be different, but administrators and presidents should be instructed to research this matter urgently.
Once one neighbour gets away with non-payment, others decide not to bother and so the problem gets worse and worse.
Thanks again to Campbell D. Ferguson, FRICS, of Survey Spain SL for sharing this with us.
Recommended Reading
• What is a Community of Residents and what does one do ?