Police Name Most Wanted UK Criminals in Spain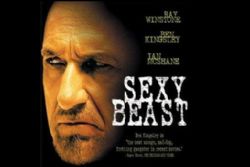 Thirteen of the UK's most-wanted criminals that are believed to be on the run in Spain, have been named by the National Crime Agency (NCA).
The list includes a number of men wanted for drug offences, violent crime, and paedophilia.
The list and accompanying photographs have been released as part of Operation Captura, targeting criminals that have gone into hiding and fled the UK. The operation has resulted in the capture of 53 of the 63 suspects named since its launch in 2006, with the NCA demonstrating that Spain is not a safe haven for criminals.
All 13 of the men are subject to a European Arrest Warrant (EAW), which would compel Spanish authorities to detain and extradite the men back to the UK for prosecution if they are discovered.
The most wanted 13 men are Daniel Bowes (drugs), Stephen Blundell (drugs), Daniel Dugic (drugs), David Hewson (drugs), Robert Knight (drugs), David Mather (drugs), Michael McCartney (paedophilia), Christopher Mealey (drugs), Robert Mortby (attempted murder), Ian Stanton (drugs), Brian Thexton (robbery), Keith Turner (fraud), Lee Willis (drugs).
More information on the men, and details on how to report a sighting can be found on the National Crime Agency Website .
Recommended Reading
• Crime Pays (In Spain, at Least)
• Why Every Expat is a Scumbag
• How NOT To get Stopped at Gunpoint by the Guardia in Spain
• UK Why is Spain Rotten to the Core with British Criminals