Spain should urge banks to cap cash dividends in 2014 - IMF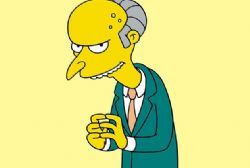 The Bank of Spain should extend by another year its recommendation for banks to restrict dividend payments in cash, the IMF said on Friday in a review of the country's financial sector.
The IMF, which is monitoring Spain's progress in reforming its financial sector after a European bail-out, said Spain should also look at empowering its central bank to force lenders to limit payouts, rather than just making recommendations.
Like European peers, Spanish banks are racing to beef up their capital ahead of health checks of Europe's banking sector next year.
Several have resorted to selling assets or raising capital from shareholders and outside investors, but their high dividend payouts have come under increasing scrutiny.
The Bank of Spain sent a letter to banks in June this year urging them to limit cash dividend payouts to 25% of profits in 2013, and to also adjust payouts in shares if necessary.
"This recommendation is welcome and could usefully be extended to 2014," the IMF said in its report.
Strengthening the Bank of Spain's powers to limit dividend distribution, rather than just making recommendations, could be considered, the IMF said.
Several major European banks had been expected to start increasing dividends after cutting them in the wake of the 2008 financial crisis. But hopes of a big jump in payouts in the short term have been dashed by spiralling regulatory demands, forcing banks to redouble efforts to build capital.
But many Spanish banks have maintained big dividends to please retail investors, who are often also customers, even when their earnings fell due to a property market crash.
The crash forced Spain to ask Europe for €41.3 Bln in aid last year to help the weakest lenders.
Some banks such as Santander did not need rescuing, but its dividend payout reached just over 270% of profit in 2012 as income fell, according to Reuters calculations.
Because it pays most of its dividend in shares, Santander complies with the Bank of Spain's 2013 cap on cash payouts, but analysts expect it might cut payments to shareholders next year.
Rival BBVA already cut its 2013 dividend and said it would start capping payouts further.
But smaller Bankinter, which pays its dividend entirely in cash and which had a payout ratio of more than 45% last year, has hit back at the Bank of Spain's recommendation, saying it would try to fight it.
The IMF said that Spain's financial reforms were on track, though a tough economic outlook remained a key risk.
Euro zone finance ministers agreed last week to allow Spain to exit the banking aid programme in January without drawing more European funds.