Corvera Airport Will Not Open Before Nov 2014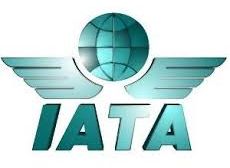 Corvera Airport will not see the arrival of any aircraft for at least another 12 months, however neighboring San Javier Airport will continue to operate until it can do so.
This news became apparent following the IATA bi-annual conference in Fort Worth, Texas, last week, to distribute air corridors and approaches to over 300 airports. Last week's gathering saw air corridors being approved for Murcia's San Javier airport until October 2014.
As such the region's smaller and older facility is the only one recognised and approved by the IATA, leaving Corvera flightless until November 2014 at the very earliest.
The next meeting of the IATA in June 2014 will then review the allocation of airspace for the November 2014 to March 2015 period.
Yet the appointment of an operator, and the arrival of flights are two different matters - A further reason that Corvera will be unable to operate before that time is the inability of the region to appoint a successor to Aeromur.
Recent reports in the Spanish media have suggested that the regional government of Murcia may still consider reappointing Aeromur as operator of the airport, if the terms of the original and disputed contract can be renegotiated. However, just yesterday the President of state-run AENA, confirmed that the issues preventing them from taking control of the facility had "been fixed".
One thing that is certain is this : there are seemingly more issues at play to prevent a quick and easy route to the airport becoming operational that the regional government would have us believe.
Recommended Reading
• AENA Confirms An Interest In Corvera Airport
• Could Murcia Reappoint Aeromur to Operate Corvera Airport ?
• Corvera Airport : The Numbers Don't Add Up !