40 Arrests in Spain as Protest Turns Violent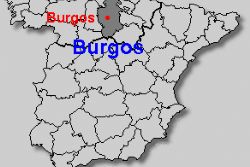 A protest in the City of Burgos, Castile y Leon, turned violent this weekend resulting in injuries to 11 Police Officers, and 40 arrests.
A demonstration began on Friday night in protest over the Town Hall's plans to redesign part of a residential area, with 8 Police Officers sustaining injuries and the arrest of 17 local residents after the event errupted into violence, with damage being caused to a number of properties and vehicle
Local authorities reported how further disturbances on saturday turned voilent - this time as protesters demanded the release of those arrested the previous evening.
A statement issued by the Town Hall said how the Police were called in order to uphold the law and for the saftey of local residents.
The unwelcome proposed 'improvements' to the street in the Gamonal district of the city of around 180'000 residents include the creation of an underground carpark and the planting of a number of trees along the boulevard.
Recommended Reading
• PP Tones Down Anti-Protest Law
• €30k Fines For Offences Against Spain