Vodafone Spain Launches 200 Mbps Fibreoptic Service Next Week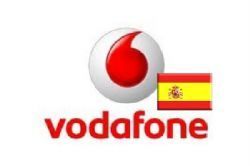 Vodafone Spain is to launch their domestic fibreoptic service - also known as 'Fibreoptic to the home' (FTTH) - as from next week.
The offering will be available in 6 areas around Madrid; Barcelona; Sevilla, Valencia; Malaga and Zaragoza from 1 April, the operator confirmed this week, with a choice of 2 options : 200Mbps download/20Mbps connection, and 100Mbps/10Mbps connection.
Vodafone will be offering the 100 Mbps service bundled with a mobile offering : the 'Fibra 100', can be bought with a mobile plan which includes call minutes and 600MB of data for €54 a month.
The same package will cost €64 for the higher-speed Fibre 200 FTTH service.
Further bundles are available at extra cost, reaching €90 and €100 for Fibra 100 and 200 respectively. The mobile element of the premium packages offers unlimited landline and mobile calls and 4GB of data.
back in 2013 Orange and Vodafone agreed to roll our FibreOptic services across Spain as a joint venture, intending to reach an estimated 3 Mln homes and 3 Mln businesses between them.
The partnership hopes to hit this target in a total of 50 cities by the year 2017.
Vodafone's Spanish ambitions changed gear earlier this month with their acquisition of smaller rival Ono for €7.2 Bln.
Vodafone highlighted Ono's fibre network when it announced the deal, saying it would complement it's own service by allowing them to reach newer geographical locations.
Further Reading :
* Spain's Worst Mobile Phone Operator : Survey
* Vodafone Agrees €7.2 Bln Deal to Buy Spain's Ono
* Vodafone Lodges Complaint Over Telefonica in Spain