Spain votes in final day of EU elections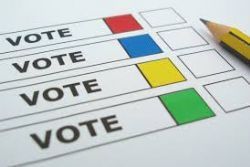 Most EU countries go to the polls today on the final day of voting in the European elections. Germany, Spain, France and Poland are among 21 EU member states voting.
On Saturday, Latvia, Malta and Slovakia held their elections.
Opinion polls suggest at least a quarter of seats in the parliament will go to anti-EU or protest groups.
751 MEPs are being elected for the next five years.
These elections will also for the first time influence who becomes president of the European Commission.
All of the results will be announced after 2100 CET on Sunday.
Recommended Reading :
* Spain fields most experienced MEP candidates
* Spain's PP to lose share in EU elections : Poll