Murcia President Makes First Visit to Paramount Project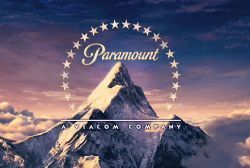 The newly-appointed President for the region of Murcia, Alberto Garre, made his first official visit to the Paramount theme park project at Alhama de Murcia earlier this week.
Although unplanned and not connected anyway, the timing of the visit coincided with the 2 year anniversary of the official ceremony of the laying of the first stone at the theme park.
Garre told the gathering of various representatives of both Proyectos Emblemáticos Murcianos SA (Premursa) – the promoter and developer of the park - and local and regional government officials of his support for the project : "I love the Paramount project, and know that it will be a success for both Alhama and Alhameños."
​​
At the same time, the President emphasised the point that the region would not financially support or invest in the project, but spoke of his confidence that the park represented a significant opportunity for private investors and entrepreneurs.
Recommended Reading :
* Laying of First Stone at Paramount Murcia
* Opening of Paramount Murcia 'Secondary to Corvera Airport'