Ciudad Real : Administrators Silent on Airport Sale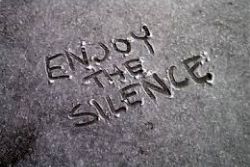 The deadline for the sale of Ciudad Real Airport set by the administrators of the Bankrupt facility expired on the 31st of May.
The sale process began in December 2013, with offers being requested in excess of €120 Mln, however the 1st and subsequent 2nd, 3rd and 4th phases were unsuccessful, and the process moved to a 5th round, with offers being invited over €90 Mln.
Despite the expiry of the deadline, the receivers have remained silent on the issue of whether this round has ended with a successful conclusion.
One Dubious Offer ?
Towards the end of May the Spanish media reported that a company calling themselves Grupo Orden 12, and reportedly acting as a consultants for a consortium of unnamed investors, had made an offer of just €60 Mln.
Despite being significantly lower than the administrators were initially prepared to accept, the offer was also tainted by the fact that one of the Director of Grupo Orden 12 had previous been convicted on charges of Fraud and Drug Smuggling.
Ciudad Real Airport - also known as Don Quixote - was the first built with privately owned airport in Spain, opening in December 2008, but finally closing in April 2012 after struggling to operate at a profit.
Upon entering bankruptcy, administrators reported debts of €320 Mln.
With a 4,000 mt runway and 28,000 sq mt terminal building, and a capacity of five million passengers, perhaps the only thing making the facility unattractive to would-be investors is the fact that with a population of just 75,000, and with Hotel room nights of less than 2,000 per month, the airport is unlikely to be used much by tourists and locals alike.
Recommended Reading :
* Spain's Ciudad Real Airport Sale Hits Further Problems
* Spain's Ciudad Real Airport 6th Most Visited in World 2013