Iberia Spain profits up, new aircraft ordered, staff cuts continue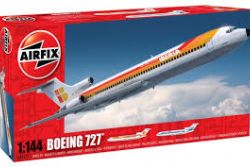 International Airlines Group (IAG) - the owner of British Airways and Iberia yesterday reported a 55% increase in Q2 operating profit yesterday, mainly due to a recovery at Spanish airline Iberia.
IAG, Europe's 2nd-largest airline by market value, posted operating profit before exceptional items of EU380 Mln ahead of a company-supplied consensus forecast of EU354 Mln.
IAG, which also owns Spain-based budget airline Vueling, reiterated its target to increase 2014 operating profit by at least EU500 Mln from the EU770 Mln it made last year.
The outlook shows IAG is weathering an increasingly competitive European airline market better than rival former state-owned carriers, such as Lufthansa and Air France-KLM, helped by low-cost Vueling which it acquired last year.
At the same time, the company announced it has placed orders for 8 Airbus A350-900 aircraft and 8A330-200 for Spanish airline Iberia to replace its long haul A340 fleet.
The new orders are to be delivered between 2015-2020, the group said in a statement.
Surprisingly, IAG remained tight-lipped on last month's revelation that Iberia were to cut a further 1,581 jobs on top of the 3,600 already planned for the 2012 - 2015 period.
Recommened Reading :
* IAG confident on 2015 profit target as Iberia turns around