Spain sees complaints about Telecoms and Energy companies hit record high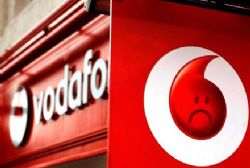 Complaints about telecommunication and energy suppliers have skyrocketed again in FACUA-Consumers in Action in 2014's first semester balance, reaching a historic high.
First half-year balance What are consumers' most frequent complaints? (figures in Spanish, here), presented on a press conference by the association this Tuesday, shows that 37.6% of the total amount of complaints were about telecommunication companies, 19.3% about banks and financial corporations, and 11.2% about energy suppliers.
FACUA's figures show that The kings of fraud belong to three key sectors for consumers. Nor the Central Government nor the autonomous communities governments are acting against their serious and growing irregularities.
During the first half of the year, FACUA has handled a total amount of 23,822 enquiries and complaints on its headquarters. Consumers contact the organisation through telephone number 954 909090 and website FACUA.org. Local offices handled 19,764 enquiries and 4,058 complaints.
Telecom and energy suppliers and banks, 'kings of fraud'
Telecom companies, the leading sector on complaints for more than a decade, has gathered 37.6% of complaints handled by FACUA from January to June. They are more than seven points up the same period on last year, when they received 30.1% of complaints.
Irregularities on mobile services almost double the number of complaints of fixed line services and broadband Internet.
In this sector, the main reasons of users to complain are the non-fulfilment of commercial offers, billing after the cancelation of contracts or threats to be charged due to early cancelation of contracts –unfair penalisations, along with charging for unmade calls or fraudulent signing up to non-requested services or services that were deceptively advertised.
Banks, top number 2
Banks and financial corporations are the second sector with the biggest number of complaints, with 19.3% of the total amount. Their historic high was on 2013, when they received 27.3% of complaints.
The main reason of the spectacular recent increase of complaints against banks is the growing amount of complaints about the base lending rate in mortgages, followed by preferred stock and the increase of charging unfair fees.
Energy suppliers keep moving forward
Energy and gas suppliers reached 11.2% of complaints, another maximum high, following the 8.39% gathered on 2012, when they reached the ranking's third place.
Frauds on energy offers in the free market keep growing. Using misleading advertising campaigns and door to door visits of sales representatives, the biggest energy suppliers advertise discounts that, in fact, inflate users' billings.
Also, complaints about meter readings mistakes or about no meter readings at all during long periods of time resulting on disproportionate billings continue to increase.
Insurance companies, warranties, airlines...
The complaints ranking's 4th position is for insurance companies, with 5.3%. Basically, due to their refusal to pay or cover the services stipulated on the contracts.
Following them are buying and fixing white goods and electronic devices, with 3.7%. The main reasons are the refusal to accept responsibility for legal guarantees or huge delays on the fixing of faulty goods.
After that is passenger's transportation, with 3.1%. Airlines receive the biggest number of complaints.
Airlines are mostly reported because of their denial of paying compensations to huge delays or cancelations, inflating the advertised prices or illegally charging for specific concepts.
Telecom companies, more than a decade at the top
Telecommunications is the sector with the biggest number of complaints for more than a decade, with the only exception of 2006, when it was the second top, due to the massive fraud (using a Ponzi fraud scheme) made by Afinsa Bienes Tangibles and Forum Filatélico, which affected the life savings of over 350,000 private investors in Spain.
So, complaints about telecom companies were increased to 32.3% on 2013, 35.1% on 2012, 37.4% on 2011, 31.8% on 2010, 26.4% on 2009, 29.8% on 2008, 23.1% on 2007, 11.6% on 2006, 24.3% on 2005, 20.6% on 2004, and 12.1% on 2003. On 1991, telecom sector only received 2.1% of users' complaints.
Recommended Reading :
* 1 in 4 complained to Spain Electricity providers in 2014
* Spain's worst mobile phone operator : Survey