European Commission cuts Spanish fish quotas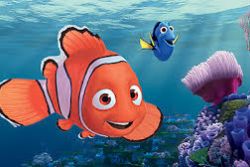 The European Commission has cut this year's fishing quotas for 10 member countries, to compensate for overfishing in 2013 as it seeks to regenerate Europe's depleted fish stocks.
The quota deductions will apply to the same stocks that were over-fished in 2013, such as haddock, mackerel and herring, with extra deductions made for consecutive over-fishing, the Commission said in a statement on Monday.
"If we want to be serious in our fight against over-fishing, we need to apply our rules by the book – and this includes the respect of quotas," said Maria Damanaki, EU Commissioner for Maritime Affairs and Fisheries.
This year's deductions will affect Europe's top fishing nations - Denmark, Spain, Britain and France - as well as Belgium, Greece, Ireland, the Netherlands, Poland and Portugal.
In cases where a member state has already landed its quota for this year, meaning no deductions can be made, the Commission will reduce its quota for another stock in the same geographical area.
The deductions made on Monday were 22% lower than those made in 2013, the Commission said, a sign that progress was being made in easing the pressure on Europe's over-fished waters.
In May last year the EU struck an agreement to end decades of over-fishing and rebuild its dwindling stocks by 2020.
The Commission estimates that 75% of European fish stocks are currently over-fished, compared with 25% worldwide.
Member states now follow scientific recommendations more closely when setting annual quotas, which officials say could increase EU fish stocks by up to 15 million tonnes by the end of the decade.
Recommended Reading :
* Spain replaces UK as Iceland's largest fish market