Spain sees 10 fewer road fatalities this summer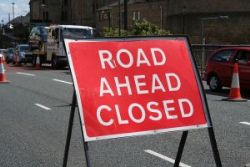 Earlier today the Directorate General for Traffic - commonly referred to as the DGT - and responsible to the Ministry of the Interior reported on the number of deaths on Spanish roads over the traditionally busy Summer period.
During the months of July and August a total of 223 fatalities occurred on Spain's roads - just 10 deaths less than the same period of 2013, representing a decrease of 4%.
The data was presented this morning by the Minister for the Interior, Jorge Fernandez Diaz, who confirmed that the figures - which are provisional only at this stage - only applied to Spain's 'interurban' roads.
Earlier in the days the website if the DGT reported how 'the majority of all accidents on Spanish roads are caused by speeding' : Genius.
Recommended Reading :
* Spain road deaths down 12% on 2012
* Spain Easter road deaths up on 2013
* Spain's roads in worst condition since 1985