68% of British Expats Are Happier Abroad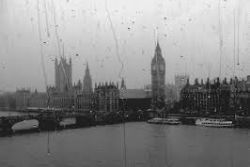 Long winters, driving rain and wind that can blow you off your feet. Such is the weather in Britain for much of the year.
It's no wonder that so many Brits harbour a desire to live the expatriate life overseas, soaking up the warmth and sunshine. At present there are estimated to be 5.5 million Brits living abroad but the real question is whether they're really any happier than their friends and family back in Blighty?
all, moving abroad takes considerable effort and money, not to mention all the paperwork and planning required. They say that the figures never lie, so what do they tell us about British expats overseas and their quality of life?
According to research by Lloyds Bank, the general feedback from current expats is almost entirely positive. For example 68% of British expats claim they're far happier living in their newly adopted country. This is in stark contrast to 7% who say they are less happy than they were back home, and is often due to feelings of homesickness. Missing family and friends back home is often a concern for those considering the move abroad, however the better climate, value-for-money and lifestyle changes seem to easily make up for these concerns.
, 64% of British expats claim they're actually better off than they were at home; helping once again to underline the exceptional costs of living in the UK. Those concerned over the costs of expatriate living should therefore feel more confident that most fellow expats who have made the move seem to feel the move makes financial sense. Moving abroad can be particularly problematic for families with children. Youngsters may struggle to understand what is happening, and tears may be shed over friends that will be lost. However even in terms of child rearing, most expats voted their adopted country as far superior to their experiences in the UK. 60% of British expats claim that their newly adopted homeland is a better place to raise children.
A large reason for this opinion was the ability for their children to experience new cultures and to pick up a new language. This "international perspective" can make children better-rounded as well as providing exciting employment opportunities in the future.
Even more surprisingly, for a country that prides itself on its educational system - which has been mimicked by numerous countries around the world - 28% of expats believe that the schooling in their adopted country is better than their children experienced at home.
One final surprising finding from the Lloyds research illustrates growing concerns over petty crime and anti-social behaviour in the UK. While in general Britain does enjoy a relatively low crime rate, 51% of British expats believe their adopted neighbourhood is actually safer than the one they lived in back in the UK.
Recommended Reading :
* Study reveals food and family behind expat repatriation
* Family problems blamed for unsuccessful relocations