Seville school faces trial for refusing of gay couple's child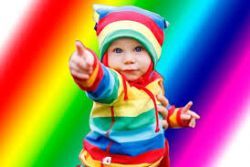 The principal and head of admissions at a private school in Seville are to stand trial after allegedly refusing to enroll the child of a gay couple.
When Iván Vallejo and Ricardo Lucas, who became parents through a surrogate mother in the United States, first tried to sign their son up at the Yago School two years ago, they were told there were no more available spots. That time they had clearly indicated that they were a same-sex couple.
But when they later tried again without mentioning their family situation, the center's admissions office said it would not be a problem enrolling their child, who was then three years old.
Now, the Seville provincial court has decided that the principal and the admissions chief may have been guilty of a "crime against fundamental rights and public liberties guaranteed by the Constitution."
Three judges sitting on the court feel there is preliminary evidence to suggest that "the refusal to enroll the minor was due to his parents' sexual condition."
In their written decision, the judges state that Vallejo and Lucas wrote an email to the school in September 2011 requesting their child to be admitted the following school year, without concealing their family situation. The school replied that there were no spots left and to try again the following year. In February 2012, the couple wrote another email and received the same reply.
The couple got suspicious when other families told them that the school was admitting new students. They once again got in touch with the admissions office, this time failing to mention that the child had two fathers.
They were immediately given an appointment for February 16, and told in person that there were spots left for the 2012-2013 school year. Asked about the previous refusals, admissions chief Maravillas R., who is the sister of principal Ramón R., said it was an "administrative misunderstanding."
Yet four days later, she telephoned to say that, again, there were no spots available for their son.
While private schools have the right to refuse admission, the Spanish Constitution prohibits any form of discrimination.
Recommended Reading :
* Spain 'most gay friendly country'
* Gay community in Spain most affected by hate crime