UN warns Spain on legality of spot deportation of illegal immigrants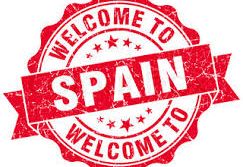 The United Nation Refugee Agency (UNHCR) has warned Spain to observe the international law following suggestions last week that the Government may seek to legalise spot-deportations of illegal immigrants at the borders of Melilla and Ceuta.
A report by the UNHCR issued earlier on Tuesday read that under such circumstances "A person, trying to access Ceuta and Melilla irregularly and without the required documentation, would be automatically rejected and would not be entitled to the legal guarantees foreseen in national and EU law, relating to the right of an individual to seek asylum."
Spain's modified Citizen Safety Law, under which the spot-deportation suggestion would fall, is currently awaiting approval by Congress.
An increased number of illegal immigrants trying to cross the only land border between Europe and Africa over the last 12 months has prompted Spain to consider extreme measures in reducing the number of asylum seekers finding their way to the Spanish mainland.
UNHCR report also noted that any law implemented by Spain should follow the 1951 Refugee Convention, which recognises the right for a person to seek asylum from persecution in another country.
"In this context, UNHCR stresses the importance of permitting access [to refugees] to another country to seek international protection," UNHCR spokesman William Spindler told delegates of the Geneva Peace Conference last week.
The report also confirmed that some 4,200 people were believed to have crossed the border in 2013, with the number increasing to 5,000 in 2014 to date - 40% of which are understood to have come from Syria.
The UNHCR has also expressed concern over the growing use of violence by border guards at to deter illegal entry.
Recommended Reading :
* PP seeks to legalise spot deportations of illegal immigrants
* Spain's Rajoy urges EU to toughen up on illegal migration