Spain's Santander to invest $15 bn in Mexico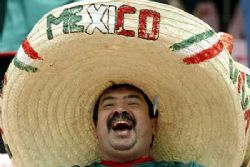 Banco Santander executive chairman Ana Botin said the Spanish banking giant planned to invest $15 billion in Mexico over the next 3 or 4 years to finance infrastructure projects and the expansion of small- and mid-sized businesses.
"Santander's commitment is to invest $10 billion in the next three years to four years in the infrastructure area in Mexico and to invest an additional $5 billion in lending" to small- and mid-sized businesses, Botin said in a press conference in Mexico City on Tuesday.
"These are very important figures" and will allow the bank to "grow together with Mexico over the next few years," the Spanish banker, who took the helm at Santander following her father's death in September, said.
Banco Santander is making a big bet on Mexico because of the country's level of development and progress, although there are problems and "some things don't work," Botin said.
Problems, however, can be solved and all countries have problems that "if not the same, are at least similar," the banker said.
Financial institutions will play an increasingly important role in promoting projects that will have effects on the entire economy in the wake of the structural reforms approved by the government and Congress, Botin said.
Santander is ready to finance projects in the telecommunications and energy sectors, as well as in other industries opened to investment, Botin said.
"We have always supported those who take risks," the banker said, adding that the goal now was to support the tech companies that were key to the economy of the future and "will be where the jobs are."
Recommended Reading :
* Spain's Santander names new CEO
* Spain's Santander ends contract with Rodrigo Rato