Spain's Santander names new CEO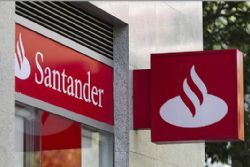 Spain's Santander said it had named former Chief Financial Officer Jose Antonio Alvarez as chief executive officer to replace Javier Marin, who had held the position for less than two years.
This is the first big management shake-up at the euro zone's biggest bank since Ana Botin took over as chairman following her father's death in September.
The bank also named Jose Garcia Cantera as new CFO and appointed three new independent members to its board.
Recommended Reading :
* Spain's Santander ends contract with Rodrigo Rato
* Ana Botin succeeds as chair of Banco Santander following death of father Emilio