Paramount Murcia boss denies importance of Corvera Airport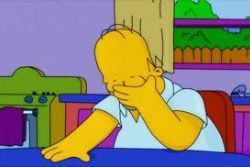 Jesus Samper, President of the promoter and developer behind the Paramount Murcia project, yesterday spoke of the relationship between the theme park and Corvera Airport.
The head of Proyectos Emblemáticos Murcianos SA (Premursa) conceded that the ongoing pantomime concerning arrangements to bring Corvera Airport into operation damaged the perception of the theme park abroad, as well as the region of Murcia as a whole.
However, Samper played down the importance that the Airport has for Paramount Murcia, saying how Corvera would be good fro the park "but if it fails to open we still have San Javier and Alicante".
He went on to acknowledge that the opening of Corvera had been one of the cornerstones that Premursa had used to attract investors in the theme park project.
Similarly, Samper pointed the finger back to the regional government, who had promised to bring the AVE high speed train to the are in 2013.
Whilst the first stone was laid at the theme park in May of this year, latest projections are that Paramount Murcia will be operational early 2016 - regardless of whether Corvera is functioning as a commercial airport or not.
Recommended Reading :
* President of Murcia called upon NOT to offer 'Corvera Guarantees' to Paramount
* Paramount Murcia under further pressure from Paramount London