Juan Carlos appeals paternity lawsuit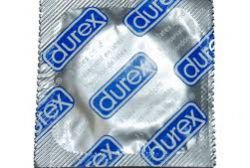 A 40-year old Belgian housewife has made a shocking claim that she is an illegitimate child of the former King of Spain.
Spain's former king Juan Carlos has appealed against a paternity lawsuit brought by a woman claiming to be his daughter.
His lawyers made the court appeal to repel the first lawsuit faced by 77-year-old, since he lost his total immunity after resigning from his post last June.
Spain's Supreme Court last month agreed to examine the claim by Ingrid Sartiau, a Belgian housewife reportedly in her late 40s.
Sartiau herself has also launched an appeal since the court has not yet ordered Juan Carlos to undergo a DNA test.
Lawyers on both sides and state prosecutors will inspect the appeals before they are sent to the court for a ruling, which could happen in the coming weeks.
"Juan Carlos has lodged an appeal against the admission of the paternity suit," a judicial source told media on Saturday.
Juan Carlos took the throne in 1975 after the death of the dictator Francisco Franco and reigned for 39 years.
Recommended Reading :
* Spanish court to analyze paternity suits against Juan Carlos
* Paternity suit for Spain's ex-King