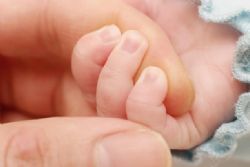 Choosing where to have your Baby
There are often two different types of birthing centres in Spain. The first are private hospitals or clinics.
The second are state hospitals, which are located either in large cities or at key locations in rural areas.
The standard of Care can vary greatly between Hospital and Town - Both for Private and State Hospitals and it is recommended that you take a look at the facilities that each has to offer before you make any decision.
Many babies are born at private centres, where mothers enjoy a private room - often with a separate bed for dad. The main reason giving for choosing this route is privacy and more personalised treatment, thanks to the fact that you are paying for this privilege.
However, if there should be a complication, it is more than likely that your child will be moved to a public hospital, where state of the art equipment is available to treat the problem (and the mother may not always be able to accompany the Baby!). Therefore many choose to have their baby at the public centre and avoid risking the loss of precious minutes in transportation should something go wrong.
The condition of state centres varies from old, run down buildings that house high tech equipment, to bright new facilities that also house high tech equipment. Be assured the technical means are probably about the same, regardless of whether walls are freshly plastered or cracked. However, it can still pay to choose one of the newer hospitals as standards can be higher.
What To Expect From Giving Birth In Spain
Giving birth in Spain is unlike in the UK or USA. For a start, there is far less emphasis on patient involvement in the process (at least at public centres). If you go down this route, expect decisions to be made for you and expect to be told what to do and when to do it.
Most private centres and some state centres will offer anaesthesia. However, you may or may not receive some explanation regarding the type of anaesthesia used. And, beware, that in state centres, the doses of pain reliever used in epidurals are often so low they will barely provide any relief. If you are worried it is always a good idea to mention this to your Doctor well in advance so he can make preparation for this on your notes. For this reason, many choose to have a natural birth rather than take the risks involved with anaesthesia.
While you might have the good fortune of having your own, personal doctor deliver your baby at a public centre, this is not the case at state hospitals. You will be attended by the doctor or midwife on duty. In the case of the latter, a qualified specialist will be on duty should an emergency occur.
As preparation for birth, Spanish health care workers typically administer an enema and some centres might still require shaving. Also expect quite a number of staff to be present and don't be surprised if someone offers to 'help' the baby out by throwing their weight on your belly.
Pre-Natal Care
Excellent prenatal care is standard throughout Spain at both private and public centres. Expect regular visits to both your 'médico de familia' - or family doctor - and to the nearest gynaecologist. The exact schedule will depend on the clinic you are working with.
Begin by having your family doctor confirm the results of your pregnancy test. From there, he or she will advise you regarding blood and urine tests as well as the schedule of regular visits. You will also have a number of ultrasounds and will be given the option of finding out the sex of your child at around 20 weeks (remember to clearly tell your Midwife if you do not wish to know the sex of your Baby and ask them to make notes in your Medical Record, as it is unusual in Spain NOT to want know the Sex).
Towards the end of your pregnancy, expect a closer eye to be kept on you. At this point you will be regularly scheduled for the fetal heart rate monitor, which will also register and measure the strength of your contractions. If you are scheduled to be monitored at a public centre, wear pants that can easily be pulled down for the monitor or bring a sheet or blanket with you as often more than one couple is scheduled in the same room and there may or may not be any provision for privacy.
You will also be given the option of participating in birth preparation classes. Obviously, these will be in Spanish - an excellent chance to practice yours and gain new, birth-related vocabulary.
Post-natal Care
Following the birth of your baby, you can expect to stay in the hospital for anywhere from 24 hours to three or four days, depending on the centre you have chosen and the health of Mother and Baby. If this is your first Baby it is also often common for Dad to be " Persuaded " to stay with Mum for the full duration of the Stay and help out with Bathing and changing the Baby. Although a bed for Dad is rarely provided ( at least in state Hospitals ) it is a good opportunity for both Mum and Dad to learn the basics about looking after the new baby from the experts.
Before your discharge from Hospital Baby will be given his own Medical Health card, and the necessary Papers to Register the birth at the Town Hall.
Directly following your release from hospital you must contact your local clinic ( in the case of those working with the public system )to schedule the heel prick test given to newborns within the first week following birth. You should also schedule a first visit to the pediatrician to take place within the first two weeks. He or she will check to ensure your baby is gaining weight properly, answer any questions you might have and then explain the schedule of 'well baby' visits as well as the local vaccine schedule. In nearly all cases this will be written down inside the same Health Book that you were given when you made your first appointment with the Midwife/Doctor.
Should either mother or baby experience fever during the days following birth, it is advisable to go directly to the emergency room at the nearest hospital as this could be a sign of post-natal complications.
All urgent questions regarding an infant should be taken directly to the emergency room at a large hospital. Not only could it take days to get an appointment with your pediatrician, but doctors at local state clinics do not have the specialised equipment needed to evaluate an infant.
Mothers are also expected to make an appointment with their gynaecologist during the Immediate days after giving birth.