Turkish Airlines plan to Fly to Castellon Airport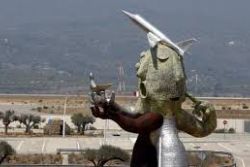 Turkish Airlines plans to bring 100,000 passengers to the Region of Valencia this year, though a daily flight to Istanbul, and a planned second route to Castellon, as announced by the Airline's CEO, Serkan Kuzlu.
Speaking in Valencia earlier this week, Kuzlu noted that the frequency of flights to Valencia Airport increased from 3 times per week, with plans to link Castellon Airport to a further Turkish Airport by either this coming Winter or Summer 2016.
In 2013, the airline flew 61,200 passengers to Valencia, a figure which increased 31% to reach 89,000 passengers in 2014, with prospects of reaching 100,000 passengers by the end of 2015.
Kuzlu went on to explain that the airline's occupancy for the route was an average of 78% on both inbound and outbound flights.
Asked about the potential of Castellon Airport as a point of trade for the export of good from Valencia by a representative of the Regional Ceramics Industry Daniel Carrillo, Kuzlu acknowledged that "a niche exists". He also went on to confirm that the airline was already in negotiations with a number of local businesses, and that an agreement stretching back some 2 years already exists between Turkish Airlines and the Chamber of Commerce for Castellon to provide logistical support to regional businesses.
Recommended Reading :
* Ryanair has "no interest in flying to Castellon Airport"
* Air Europa interested in flying to Castellon Airport