'Sovereignty and Unity of Spain Are Not for Trade' : Rajoy on Catalonia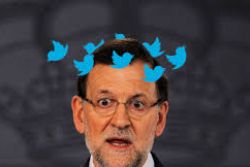 Spain's PM Mariano Rajoy said Madrid would not make concessions to Catalonia's independence supporters.
Spain will not offer concessions to Catalonian independence supporters, Rajoy said on Monday.
"#Catalonia We act firmly and proportionally. National sovereignty and unity of Spain are not for trade," Rajoy posted on his Twitter page.
According to a poll published Friday, supporters of Catalonian independence are losing strength. 48% of respondents are against independence from Spain, while only 44.1% of the voters would support the move.
Despite protests from Madrid, the Catalonia authorities allowed an unbinding independence vote late 2014. On November 9, 2014, more than 80%of Catalans voted for independence. The Spanish government dismissed the vote as unconstitutional and filed complaints with the Spanish Constitutional Court.
Following the referendum, Catalan authorities scheduled snap regional elections for September 27, 2015, which could become yet another attempt in the region to gain independence from Spain.
Recommended Reading :
* Referendum 'proof that Catalonia can no longer be part of Spain'
* Most Catalans would vote to stay in Spain : Poll