The Spanish baccalaureate (also known as the "bachillerato") programme consists of two years' voluntary study after the age of 16, which prepares pupils for higher education or high-grade vocational training or to start a career. It is very similar to the A-Level and Further Education system in the UK.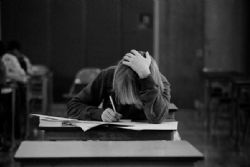 Under recent Education system reforms, all students are required to study the following subjects up to leaving school: Spanish (language and literature); philosophy & citizenship ( filosofía y ciudadanía); One foreign language; A regional language (such as Catalan or Valenciano ); the history of philosophy ; the history of Spain; modern sciences and physical education.
Further to the seven compulsory subjects listed above (or 8 if you fall in one of those regions with an autonomous language), students must then nominate a field to specialise in – arts; science & technology or humanities & social sciences (Which Includes Greek, Latin, economics and history).
At the end of this 2 year period, students are required to take an examination called the Prueba General de Bachillerat (PGB), and once this exam has been passed – along with the previous exams held throughout the school year – they are then awarded the "Bachiller" certificate which shows the overall grade of competence attained.
The bachiller, along with a spoken exam in a foreign language (which is nearly always English), then allows pupils to study at Spanish universities and is also widely recognised as an entrance qualification by universities throughout the world, as long as the student's proficiency in the language of study is up to the standard they require. Pupils who fail the PGB exam are awarded a certificate of attendance and can use this to go on to further vocational training if they should chose to do so. Any students that fail three subjects in their first year of the baccalaureate are required to repeat the entire year from scratch.