Spain's Rajoy under pressure to row back on healthcare cuts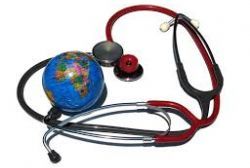 Several Spanish regions have begun to reinstate free primary healthcare for illegal immigrants, piling pressure on PM Mariano Rajoy to extend the aid his government had cut back on across the country as a national election looms.
Rajoy's centre-right People's Party (PP) withdrew access to all but emergency treatment for undocumented immigrants in 2012, in a wave of spending cuts after it came to power and sought to cut a gaping public deficit.
The government, facing fierce criticism from doctors, refugee activists and opposition parties over the cutbacks, said in March it would re-introduce the support.
But those measures never emerged, pushing some of Spain's autonomous regions to act independently in a potentially embarrassing standoff for Rajoy.
"There is no confusion," Rajoy on Saturday said in a televised address after an event in northern Spain, asked why regions were acting out of sync on a policy change the government itself had announced.
"In September we will resolve this issue once and for all. It does not make sense for things to be done one way in one place and another way in another place."
Spain's 17 autonomous regions control their own spending on healthcare and education, although their budgets are allocated by the central government.
Rajoy - whose party will be seeking a second-term in office in an election due by year-end - has been trying to woo voters with some spending hikes and more social policies, including some aimed at helping the country's 5 million unemployed, after his party took a battering in regional elections in May.
The PP still leads in opinion polls, though the austerity measures wielded during a deep economic crisis and corruption scandals have hurt its standing, and it is still far short of being able to retain a majority in parliament.
Many regions formerly under PP control changed hands after the May elections. Some of the ones now governed by the opposition Socialists, such as the Balearic Islands, were among those which began recently introducing the healthcare changes for illegal immigrants.
But Madrid, a PP region, on Friday said it too would start re-extending free primary healthcare to undocumented immigrants.
Recommended Reading :
* EC Migrant quota assigned to Spain
* Warning issued to regions giving health cards to illegal immigrants