Vodafone Spain adds 13 channels to TV platform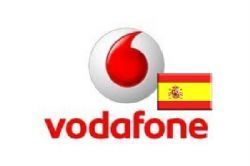 Vodafone Spain has announced the addition of 13 more channels to its TV platform, four of them in HD. The new channels include MTV Spain plus the Nova HD, Neox HD and Mega HD channels of Spanish commercial broadcaster Atresmedia.
Vodafone Spain customers in the Basque Country will also be able to access ETB HD, ETB1, ETB2 and ETB3, while customers in Galicia will have access to TVG and G2, those in Asturias TPA7 and TPA8, and those in Extremadura will be able to view Canal Extremadura.
The new channels are available on the company's TV Esencial pay-TV service, which has 65 HD channels.
Vodafone recently revealed that the Vodafone One customer base had grown to nearly 800,000 customers on 30 September, while pay-TV customers increased by 77,600 in the third quarter alone to reach 902,000.
Recommended Reading :
* Over 4 Mln Spaniards use connected TV : Study
* Vodafone Spain to offer 6 months of free Netflix