Uber returns to operate in Spain with licensed drivers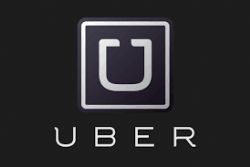 Uber, the ride-hailing application, returned to Madrid on March 30 after a 15-month hiatus.
The company, which offers users the chance to hire a car ride for short city journeys, had already announced that it would return to Spanish streets in the first quarter of 2016 after a court shut it down in December 2014.
The new service, called UberX, replaces the old UberPop, which triggered mass protests by the taxi sector in Madrid, Barcelona and Valencia.
Under the new terms, users are put in touch with professional drivers with passenger transport vehicle (VTC) licenses – chauffeurs who operate sedans typically used until now by business and government clients – rather than private individuals.
Because VTCs are legal yet fall under different regulations from the taxi sector, Uber hopes that it will now be able to operate in the industry without any further legal challenges from regular cab drivers.
"There are enough VTC licenses in Madrid to offer a quality transportation alternative," explains Yuri Fernández, Uber's spokesman in Spain.
In his opinion, the new service will not run into any legal trouble because each driver has a license awarded by the regional government.
There are around 1,500 VTC licenses in Madrid, one for every 30 taxi licenses as mandated by law. But it is expected that a further 1,000 will be issued next year, as the courts are ruling in favor of applicants who had their requests denied.
Fernández said that "car-sharing is good for big cities because it solves the traffic problem and stimulates competition."
The National Markets and Competition Commission (CNMC) has also asked for city ride rules to be liberalized, but taxi drivers oppose the move, saying that it will affect the quality of the service and jeopardize the livelihood of 70,000 people.
The new Uber service is available from any area of the capital via the firm's smartphone app. Users need to indicate the pick-up point and the desired destination, and the application will put them in touch with the nearest available driver, indicating how long the vehicle will take to show up – between three and seven minutes.
.The price of a ride is €1.10 per kilometer, and Uber keeps 25% for its mediation work. All transactions are made with credit cards through the Uber website, meaning that users do not need to hand drivers any cash.
The Madrid spokesman said the service can save users around 30% on a regular taxi ride.
The new service will not be available in other Spanish cities because there are not enough VTC licenses concentrated elsewhere to build a significant network.
Drivers wishing to work for Uber are asked to produce their VTC licenses, along with proof that they are self-employed workers or owners of a business, have no criminal record and possess up-to-date car insurance.
Created in 2009, Uber employs 6,000 people and is present in 400 cities in 69 countries. Fernández said that Italy and Spain were "the most restrictive states in Europe" when it comes to livery vehicle regulation.
Recommended Reading :
* Spanish Taxis block central Madrid in car sharing protest
* Study into Spain's Taxi fares