If you have been lucky enough to find employment working for a UK registered company in Spain – or even if your current employer is relocating you from the UK to Spain, you need to be aware of the implications.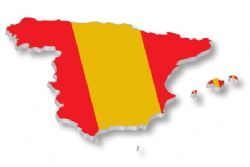 Employees that have been contracted by a UK company, but to be located and working in Spain will be subject to the Spanish law regarding the Social Security contributions before they are able to commence with any work.
The Seguridad Social - Reglamentos Comunitarios (which is the government agency that oversees the employees of a foreign company in Spain) state that: "Workers contracted by a foreign business with the aim of carrying on their activity in Spain will be subject to Spanish legislation regarding the Social Security contributions before they are contracted to work. These workers are not considered displaced workers under the social security act, and are subject to the legislation of the country in which they carry out their activity. The foreign business must apply to the corresponding Tesoreria General (The agency where you apply for a social security contribution account number) to register the business with the Spanish social security and hence subsequently register the worker with the Spanish social security." So basically they breaking the problem down into 2 very simple points :
A.) As an employee of any company working here in Spain you are required to have social security coverage in order to start work.
B.) In order to be fully covered here in Spain you need to contribute into the social security system.
As in any EU country, before you can start to work both you and your employee need to be in a position where you are both paying your respective share of your contributions into that Country's system. In the UK it is the Employer that takes the responsibility for the collection of these contributions – and it is no different in Spain, regardless of whether you intend to work for Spanish or foreign employer in Spain, social security contributions are deducted at source and then paid by the employer to the Spanish social security system. In the UK employers have an reference number to which each employee that they have are registered to, and once again it works the same way here in Spain. The social security doesn't charge for a foreign business to register as an employer of staff in Spain. The intention here is obviously to reduce any illegal workers, and to ensure that all employees rights are protected and full social security can be extended to everybody working here in Spain. The registration process is something that your Asesor will be able to assist you with.