Bank of Spain sees private consumption growth steady at start of year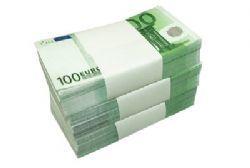 Spanish private consumption growth continued in the first few months of 2016 according to available data though may have eased slightly since the end of last year, the Bank of Spain said on Wednesday.
"The available information points to a maintained dynamism of private consumption in the first few months of the year, though possibly a little weakened from the end of 2015," the central bank said in its monthly report.
A political standstill after inconclusive elections in December has prompted concerns of a potentially damaging knock-on effect on consumer confidence, though recent economic data has so far not shown a notable slide in activity.
Spanish seasonally and work-day adjusted retail sales rose 4.4 percent in March from a year earlier, the National Statistics Institute said on Wednesday, its fastest increase since October.
Recommended Reading :
* EU may fine Spain for missing budget targets
* Spain kept debt below 100% of GDP as economy grew in 2015