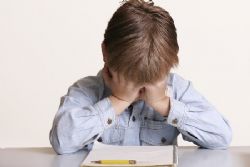 Homeschooling is all the rage in the United States, but it is on the decline in Europe, and now Germany has effectively outlawed the process, delivering fines and even jail sentences to home-schoolers. In Sweden, many parents home-school for religious or philosophical reasons.
So what is it all about exactly and why might you want to home-school your child in Spain?
Home-schooling is an alternative option where children are taught at home rather than in a formal school setting. It is an option for parents who are not content with the schools on offer, for families living in rural isolation or where parents believe they can offer a better, broader curriculum than local schools. For this reason, it often occurs in families living abroad, where parents or children may struggle to integrate at school. This can be for reasons of language or where the family may soon relocate and wish to maintain achievement in their native language. It is generally speaking a legal option; as parents are obliged to offer their children access to education but this does not have to be within a school setting.
However, it is NOT advisable to home-school if both parents have a full-time job, have little access to appropriate age-specific educational material or have no aptitude for encouraging learning themselves. Children will still need to meet certain standards of education in Spain or the UK, they should have access to other children to develop social skills, be taught a broad curriculum of subjects, some of which parents may not be able to deliver, and they should be protected from developing extreme or inappropriate viewpoints.
In Spain, home-schooling is NOT encouraged or recognized, apart from in Catalonia, where it has been allowed since 2009. A group called ALE – the Associación por la Libre Educación – are campaigning for it to be given better status and recognition as a valid option for parents. However currently home-schooling represents what is called 'un vacio legal' —which means that it is without legal definition. As a result, if you choose to home-school your child in Spain you will NOT receive support or any financial backing from local government. As the cost of textbooks and school materials is quite high, this may be another factor for budget-conscious parents.
Advantages :
- For children that need specific help (those with learning difficulties or disabilities) home-schooling can be tailored to their needs.
- You can teach at the speed your child can learn.
- There will be little or no peer pressure, and children may also learn from older siblings.
- You can provide really 'hands on' learning activities, encourage experimentation, deviate from the curriculum where you feel it is important, and create learning opportunities for your child at home, in the local environment, or in the wider world.
Disadvantages
- It can be extremely difficult for untrained parents to create learning materials, prepare lessons and cover topics at the appropriate level for their child to benefit.
- Schooling extends into parents own free time, which can feel suffocating and intense.
- The discipline of education is hard to maintain in your home surroundings with all the attendant distractions for you and your child, and children may refuse your authority at times.
- It takes more effort to arrange social opportunities, or get to know local families, or create play dates or give you and your children space for free time.
- It is hard to measure your child's progress impartially or spot gaps in their education.
Legal issues
Since home-schooling is legal in the UK, parents coming to Spain may not realise how difficult it can be to offer home education in a different country. Parents will also need to offer their child Spanish language lessons, plus Spanish geography and history lessons to prepare them in case their child's future lies in Spain, and without adequate standards of Spanish themselves this is a gargantuan task, or involves paying for additional tutors. Although English-speaking parents can access the home-school network in the UK via the internet, will you be leaving your child at a disadvantage if they want to live, work and study in Spain in the future?
Currently the home-school movement in the UK is also under Government scrutiny. In 2010 a law was drafted to attempt to regulate, register and approve the home-school process and suggested that if the provision was found to be inadequate, children would be obliged to attend the local school for their catchment area. This also meant that Government funding would be directed to monitor home-schooling rather than provide resources or funding for home-schooling parents. Opting out of the local education system can therefore be risky for parents who are dependent on receiving financial benefits. It can also leave parents open to investigation by local officials who must certify that no form of abuse or neglect occurs at home, even though this type of scrutiny is not routine for parents whose children attend local schools. This is true in Spain as well as the UK.
Your children's future?
Expats planning on a return to the UK in the near future may want to send their child to an approved international school or want to home-school using UK curriculum materials. The education packs that are available are designed with expat parents in mind and enable you to continue your child's education in Spain even if you have limited teaching skills yourself, as long as you are committed to the importance, time and effort involved in this process.
Be aware that there are also many ways to supplement your child's education at home, whether you choose to home-school or not. If your child attends Spanish school and you want to boost their level of learning in English, for instance. Websites are available that detail the UK curriculum and can provide suggestions for parents wanting to extend children's learning, widen their understanding of key subjects, or introduce new skills and technologies. Using the network of support for home-schooling in Spain will give you a choice as parents and more options for your children.
Recommended Reading
• News : Parents in Spain call for Homeschooling Clarification
• News : Spanish Authorities Clamp down on Homeschooling