Iberia must keep 50pct of flights on strike days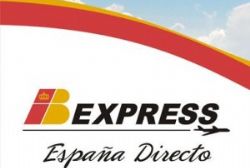 AENA has told Iberia that it must not suspend any flights to and from the Balearic and Canary Islands during the planned strike dates of the 18th and 29th of December month by the airline pilots' union, SEPLA.
Civil aviation director Manuel Ameijeiras is expected to announce a resolution on Monday which orders Iberia to maintain a miniumum of 50% of its routes during the strike dates. The Government is also insisting that Iberia should operate 50% its routes between Spanish and European cities as well as 25% of flights that are under 500km, or less than five hours duration.
The airline will also have to guarantee at least onesingle trip transaltlantic flight to a dozen or so destinations where the carrier normally has more than one daily service.
"We have to guarantee a passenger's right to fly but also at the same time guarantee the right to go on strike," Ameijerias commented.
SEPLA unions officials say that they will appeal the civil aviation's requirements.
Iberia's Pilots are striking to protest over the airline's plans to create a low-cost airline for short and medium-haul destinations, under the new brand of Iberia Express.