Judge dismisses case against AENA President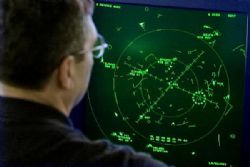 A Madrid court has dismissed the criminal complaint filed by a number of air traffic controllers, many of the UCSA union members, against the President of AENA, Juan Ignacio Lema, over a lack of competency to instruct the summary.
According to the court session of January 2nd, the judge considered the facts on which the complaint was based are already being investigated by Madrid's Court No.3, who are already investigating a complaint against AENA issued on the 14th of October 2010.
Therefore, the judge decided not to continue with the case so not to impact on the original investigation.The complainants have a period of five days to appeal against the decision.
In early December 2011, over 50% of the Country's Air Traffic Controllers - some 1'300 - belonging to the UCSA union filed individual lawsuits against the top management of AENA, which culminated in the closure of Spanish airspace over teh bank holiday weekend beyween the 5th - 8th December.
The Closure of the airspace resulted in criminal prosecutions being brought against 440 controllers, many of which are still ongoing.