First flight to Corvera 'late June, early July'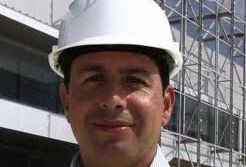 In an interview with Europa Press Antonio Sevilla, the regional minister for Public Works and Planning, confirmed that the first flight will arrive at Corvera airport late June or early July.
A number of airlines have already visited the airport to inspect the infrastructure and facilities and have expressed an interest in operating from the airport by November. Negotiations with Air Berlin, Vueling, EasyJet and Ryanair are beleived to be at an advanced stage, whereas Jet2 has already signed an agreement to fly to Corvera .
The Minister has already spoke of how rates will be "competitive" and be able to compete with Alicante's El Altet airport.
Although the operating licences and certificates have not yet been awarded, the Minister expressed his optimism that they would soon be available, but he acknowledged that there may be some delays if there was any problem in this regard.
Upon being asked on the management model for the privately owned airport, the minister confimed that there would be " no [ownership] particiaption by AENA " and that " No exectuve decisions will be influenced by the board of AENA ".
Sevilla declined to comment on how Corvera airport could influence the already sour relationship between Ryanair and the AENA management at Alicante El Altet airport, although he did comment that it was possible that Corvera could benefit from this.